La Sassellese: land of sweetness
Amaretti, Baci, Canestrellini
There's a special place, in the green and fragrant Ligurian mountains, where flavours are still true.
Its name is Sassello: each morning everyone wakes up inebriated by a delicious fragrance, because the heart of the valley is the reign of La Sassellese.
The quality of our products is not only good.
It's excellent.
We like to define us as a traditional industry: all our specialities are made following the recipes of the past and have the same taste of the ancient times. Not only we select the best, healthy, genuine and preservative-free ingredients, but we also adopted all the international norms in order to offer our consumers 100% guaranteed products.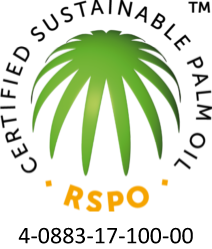 PROGRAMMA OPERATIVO REGIONALE 2014-2020
Obiettivo "Investimenti in favore della crescita e dell'occupazione"
COFINANZIATO DAL F.E.S.R. - FONDO EUROPEO DI SVILUPPO REGIONALE AZIONE 3.1.1. "AIUTI PER INVESTIMENTI IN MACCHINARI, IMPIANTI E BENI INTANGIBILI E ACCOMPAGNAMENTO DEI PROCESSI DI RIORGANIZZAZIONE E RISTRUTTURAZIONE AZIENDALE"